_____________________
2019 FORTHCOMING EVENTS
____________________
The developments of air transport services: a Turkish perspective
Recent developments of the International Express Services
ALMA MATER STUDIORUM UNIVERSITA' DI BOLOGNA DIPARTIMENTO DI SCIENZE GIURIDICHE
11 December 2019 h. 15:00
Classroom I BELMELORO  Piano Primo  Via Beniamino Andreatta 8 – Bologna
Diritto Aeronautico and European Transport Law  Prof. Anna Masutti
Serap Zuvin Partner / Attorney at Law , Istanbul Turkey
Alessandro Lega Managing Director Legal Southern Europe at FedEx Express, President of Aicai Italian Air Express Carriers Association
The developmens of air transport services
____________________
Ryanair :  An in – house perspective ?
ALMA MATER STUDIORUM UNIVERSITA' DI BOLOGNA DIPARTIMENTO DI SCIENZE GIURIDICHE
11 November 2019 h. 13:45
Classroom I BELMELORO  Piano Primo  Via Beniamino Andreatta 8 – Bologna
Corso di Diritto Aeronautico Prof.ssa Anna Masutti
Matthew Krasa Head of Public Affairs at Ryanair
Ryanair – An in-house perspective
___________________
Il giurista d'impresa nel trasporto aereo
ALMA MATER STUDIORUM UNIVERSITA' DI BOLOGNA DIPARTIMENTO DI SCIENZE GIURIDICHE
28 Ottobre 2019 Ore 13:45
Classroom I BELMELORO  Piano Primo  Via Beniamino Andreatta 8 – Bologna
Corso di Diritto Aeronautico Prof.ssa Anna Masutti
Pietro Caldaroni Coordinatore Relazioni Istituzionali Alitalia
Il giurista d'impresa nel trasporto aereo
____________________
The EU GNSS programmes within transport and  research policies
ALMA MATER STUDIORUM UNIVERSITA' DI BOLOGNA DIPARTIMENTO DI SCIENZE GIURIDICHE
23 October 2019 h. 16:00
Classroom I BELMELORO  First Floor  Via Beniamino Andreatta 8 – Bologna
Diritto Aeronautico and European Transport Law  Prof. Anna Masutti
Ugo Celestino Policy Officer at  Applications-Security Int. Unit of  EU Satellite Navigation Programmes  European Commission  Brussels, Belgium
The-EU-GNSS-programmes-within-transport-and-research-policies-1
_____________________
12th ANNUAL McGILL CONFERENCE
Internat. Aviation Liability, Insurance & Finance Plaza
18-19 October 2019 Montreal, Canada
https://www.mcgill.ca/iasl/iali/iali2019
____________________

https://www.abiaxair.com/wala2019/ or www.wala.aero
_____________________
Il sistema del trasporto aereo in Italia con particolare riguardo alle infrastrutture aeroportuali
ALMA MATER STUDIORUM UNIVERSITA' DI BOLOGNA DIPARTIMENTO DI SCIENZE GIURIDICHE
7 Ottobre 2019 Ore 14:15
AULA I BELMELORO  Piano Primo  Via Beniamino Andreatta 8 – Bologna
Corso di Diritto Aeronautico Prof.ssa Anna Masutti
Fulvio Cavalleri Vicepresidente Assaeroporti
Il-sistema-del-trasporto-aereo-in-Italia-con-particolare-riguardo-alle-infrastrutture-aeroportuali-1
_____________________
IBA 2019 22 – 27 September 2019 – SEOUL
Hot Topics in Aviation Regulatory Matters
DRONES: New EU regulatory approach
Hot Topics in Aviation Regulatory Matters – IBA SEOUL 2019 – Anna Masutti
        _____________________
LEGAL SYMPOSIUM 2019

6-8 March Rome, Italy
Rome Cavalieri, A Waldorf Astoria Resort
https://www.iata.org/events/Pages/legal-symposium.aspx
_____________________
DRONES AND AERODROMES:
THREATS AND OPPORTUNITIES
Monday 4th March 2019 – London
Sponsored by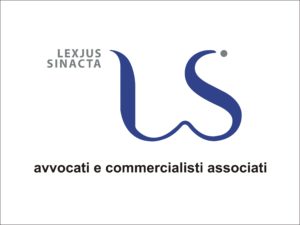 Drones and Aerodromes Threats and Opportunities
_____________________
 La senatrice Giulia Lupo è lieta di invitare la SV alla conferenza stampa dal titolo:
DRONI CIVILI: RISCHI E OPPORTUNITA' PER LA SOCIETA'.
RECENTI INTERVENTI NORMATIVI E FUTURE RESPONSABILITA'
Martedì 12 febbraio 2019, ore 09.30
Sala "Caduti di Nassirya", Palazzo Madama
Piazza Madama, 11
presso il Senato della Repubblica
DRONI CIVILI RISCHI E OPPORTUNITA PER LA SOCIETA – RECENTI INTERVENTI NORMATIVI E FUTURE RESPONSABILITA
_____________________
WORLD SPACE SUSTAINABILITY FORUM 2019
UNDERSTANDING THE RISKS AND PROMOTING BUSINESS IN SPACE
February 11 – 12, 2019 Habtoor Palace, Al Habtoor City, Dubai, UAE
______________________
11TH EUROPEAN SPACE POLICY CONFERENCE
The 11th Conference on European Space Policy organised by Business Bridge Europe
 Brussels on 22-23 January 2019, in Palais d'Egmont
https://www.copernicus.eu/en/events/events/11th-european-space-policy-conference
_____________________
2018  EVENTS
______________________
CORSO DI FORMAZIONE IL NUOVO REGOLAMENTO BASICO EASA
8 Novembre 2018 | Casa Dell'aviatore
Viale dell'Università 20 | Roma
Corso di Formazione – Il nuovo regolamento basico EASA
______________________
FORTHCOMING TITLE:
INTERNATIONAL REGULATION OF NON-MILITARY DRONES
Anna Masutti, Lexjus Sinacta Law Firm and University of Bologna and Filippo Tomasello, EuroUSC Italia Ltd and University Giustino Fortunato, Italy
'The two authors, of renowned and indisputable reputation, qualification and authority, rise to their challenge with great skill. They analyse and comment in an admirable and organized progression, all critical aspects of the civil use of Unmanned Aircraft Systems, which are addressed through a comprehensive approach and developed topically, including safety and security issues, operations, liability, insurance, privacy and data protection.'  – Alessio Quaranta, Director General, Italian Civil Aviation Authority (ENAC)
PDF flyer – International Regulation of Non-Military Drones
_____________________
GTDT WEBINAR – EUROPEAN DRONE REGULATIONS
Join GTDT Aviation Law News, Airbus and a panel of leading lawyers for a webinar on
European drone regulations
Moderator: Professor A. Masutti  – SESSION 3: Operational and legal framework
https://gettingthedealthrough.com/event/1843/
______________________
WORKSHOP
"Operazioni remote con i SAPR"
Rome, Casa dell'Aviatore
November 15, 2018
Coordinator: Gen. SA (r) Giuseppe MARANI
_______________________
EALA'S NEXT EVENT
30th ANNUAL CONFERENCE – BRUSSELS –
8th & 9th NOVEMBER 2018
Participant: Anna Masutti
For more information:  http://eala.aero/#home
_______________________
DUBLIN
11th McGill University/PEOPIL Conference on
International Aviation Law, Liability, Insurance and Finance
October 19 – 20, 2018
For more information:
https://www.mcgill.ca/iasl/channels/event/11th-mcgill-universitypeopil-conference-international-aviation-law-liability-insurance-and-finance-284279
_______________________
BRUSSELS
European Commission Workshop on Copernicus and aerial platforms
September 13 , 2018
Speaker: Professor Anna Masutti
For more information: http://copernicus.eu/workshop-copernicus-unmanned-aerial-platforms
_______________________
EALA's 7th Copenhagen Air Finance Legal Seminar
1 June 2018
The seminar will be held at the offices of Gorrissen Federspiel in the new spectacular building Axel Towers just next to the Tivoli Gardens in the middle of Copenhagen, with Tivoli Hotel as the conference hotel.
For more information: : http://eala.aero/#home
______________________
EBACE2018
The European Business Aviation Convention & Exhibition (EBACE2018) – Geneva's magnificent Palexpo
Tuesday 29 May / Thursday 31 May
Participants: Anna Masutti and Pietro Nisi
For more information: https://ebace.aero/2018/
_______________________
2° CONGRESSO NAZIONALE DI SPACE RENAISSANCE ITALIA
18-19 Maggio 2018 – INAF IRA Bologna
Speaker: Professor Anna Masutti
Location: INAF IRA – Bologna, Via Piero Gobetti, 101
For more information: https://sritac.spacerenaissance.space/
__________________________
10th Annual Conference on European Space Policy
Participant: Anna Masutti
Location Brussels—Palais d'Egmont
Date: 23th & 24th January 2018
_____________________
2017  EVENTS
_____________________
The Centre for Antitrust and Regulatory Studies (CARS) has the pleasure of inviting you to participate in the Airline Regulatory and Antitrust Conference which will be held in Warsaw, Poland at Faculty of Management, University of Warsaw on 20 October 2017.
The goal of the conference is to discuss current problems and legal trends related to economic regulation and antitrust policy in international air transport. The debate is meant to reveal and reconcile distinct perspectives characteristic for different regions of the world. CARS has thus invited renowned academic experts from most important aviation markets.
The conference is aimed at aviation managers, consultants, attorneys, economic analysts, academic scholars, PhD candidates, students and professionals who are interested in the relations between different legal determinants shaping the international airline business.
For more information and enrolment please visit: http://www.arac2017.wz.uw.edu.pl/
http://www.aviationspacejournal.com/wp-content/uploads/2015/06/AIRLINE-REGULATORY-AND-ANTITRUST-CONFERENCE-Warsaw-Poland-20-October-2017.pdf
______________________________
Executive Course International Contracts in  Aerospace Industries –  5-7 July 2017  Roma  Italy
The second edition of the Executive Course offers a three day program, targeting mainly professionals and managers from the aerospace and aviation industry. This course provides a thorough theoretical and practical analysis of the various sources and principles of law that govern international contracts in aerospace and aviation industry. The first edition of the Executive Course (a sixday program) was held in 2016 in Torino.
Objectives
During the course you will gain a comprehensive legal and business knowledge along with a practical understanding of key issues. By the end of the course you would have to:
understand the basics of contract law and drafting principles widely applied in the aerospace and
aviation industry;
identify and analyze the sources of contract law;
understand the rights and liabilities of parties
involved in such contracts;
acquired exposure to finance, insurance and
relevant legislations; aerospace competition law;
understand liquidated damages and penalty clauses;
understand arbitration clauses, choice of applicable law and ADR mechanisms;
improved skills in recognizing and analyzing key legal issues, applying effective strategies and techniques to control the progress of negotiation and formation of a contract.
The lecturers are highly recognized academics with a longstanding reputation in aerospace and aviation law. The expansion of global trade has resulted in an increasingly high degree specialization in international contract practices. The jurisdictional complexity of such contracts has led to a rapid growth in the role of alternative dispute settlement mechanisms. For this
reason the course also focuses on arbitration and alternative dispute settlement mechanisms. Arbitration is a practical alternative for international disputes, as it offers a neutral forum and avoids litigating in either party's national courts, especially in disputes involving states or incumbent operators. The potential suitability of arbitration for space disputes
has been acknowledged by the issuance of dedicated arbitration rules for outer space before the Permanent Arbitration Court in 2011.
Contents and Structure
The course comprises three specialized modules (8 hours a day) and consists of lectures with a participatory approach to reinforce the participant's knowledge.
The 2017 edition is structured in three modules:
MODULE 1 – Day 1: Aerospace Contract Law
MODULE 2 – Day 2: Insurance in Aerospace
MODULE 3 – Day 3: Negotiation and Settling Disputes in
Aerospace
The training methodology combines a range of methods including traditional class work, group seminars and interactive problem solving.
Key information
Duration: 3 full days
This course is recommended for:
• Professional and Managers of the industry;
• Other aerospace and aviation professionals who deal with contractual issues;
• In house lawyers.
Organizing Committee
• Anna Masutti, University of Bologna – LS Lexjus Sinacta Law Firm – Italy
• Mario Comba, President of Istituto Universitario di Studi
Europei; University of Turin
• Pablo Mendes De Leon, University of Leiden
• Maria Beatrice Deli, ICC Italy
Main Topics
The analytical framework of contract law;
Drafting and negotiating a contract in the aerospace sector;
General terms and conditions and battle of forms;
Choice of law clauses;
Transfer of risk and title Limitation and exclusion of liability clauses;
Penalties and liquidated damages clauses;
Liability and insurance in aerospace. aerospace product liability. Single European Sky – SESAR and the reallocation of risks and liabilities among the various operators Cyber Risks.- Physical damage and liability cover for manufacturers and
suppliers. Case history;
Termination for convenience and for default;
Dispute resolution;
Negotiation techniques;
ADR and arbitration.
Venue: Roma
Contacts
Istituto Universitario di Studi Europei (IUSE)
http://icaai.iuse.it/ – Email: info@iuse.it – Phone +39.011.670.9425
LS Lexjus Sinacta Law Firm- Italy
E-mail: a.masutti@lslex.com; i.sandoni@lslex.com
Phone: +39 051 232495
Registration fees: The registration fee is 950,00 € + VAT
______________________________________
Welcome to the IX WALA Annual Conference
This edition will be taking place in Bologna Italy, on January 18-20, 2017 hosted by Aeroporto di Bologna
This year's edition will be focused on: MANAGING AIRPORTS: Then – Now – Next
Welcome WALA 2017
About WALA
The Worldwide Airport Lawyers Association (WALA) was conceived in Prague, Czech Republic, on September 2007, where destiny gathered airport lawyers from across the world . The attendees agreed that aviation and aeronautical law in each of their respective countries was outdated, leaving them unprepared to face the new and rapidly changing reality of airport ownership and operations, which required specialized legal concepts and knowledge. Consequently, they agreed on the need to create and promote a worldwide forum; a meeting place where aviation lawyers and all other interested parties could develop, share and debate relevant issues in the field of airport law.Seven months later, WALA became a reality with its first conference taking place in Spain. Since then, subsequent annual meetings have taken place in Madrid, Lisbon, Dallas, Amsterdam, Montreal, Buenos Aires and Athens. WALA's IX conference will take place in Bologna, Italy January 18-19, 2017.WALA is a not-for-profit corporation, founded to promote and assist in cooperation among legal advisers and other public and private sectors of the worldwide airport, aviation and aeronautical industries.For more information about WALA please visit
www.wala.aero
______________________________________
Private educational institution of additional professional education "Institute of Air and Space Law "AEROHELP"
"What aerophobia is and how to deal with it"
Date and venue: November 17, 2016, (Saint-Petersburg, Stremiannaya Street, 3 letter B)
THE SEMINAR IS CONDUCTED BY YAROSLAVA GONTA EXPERT IN THE FIELD OF ADAPTIVE PROCESSES IN HUMAN SOCIETY, PRACTICAL PSYCHOLOGIST
The target is to increase knowledge in the field of psychology of fear to improve safety. Introduction to the causes of aerophobia. Training techniques assistance to passengers in the elimination of the fear of flying.
Category trainees is civil aircraft flight and cabin crew members, specialists of tour operators and agencies, eachers aviation training centres, specialists in transport, managers of airports, flight safety inspections experts, aviation security services staff.
Thematic plan of seminar
1. What is aerophobia. Causes aerophobia. Identification of anxiety (as the first sign of symptoms phobia) the passenger. The methods of its correction at the initial stage.
2. Training methods for determining the emotional state of a passenger on the view. Methods to prevent tension. Education skills control over the fear of flying, and in front of it (attention switching equipment, breathing techniques and so on).
3. Definition of "panic attack". Symptoms. The principles of communication with passengers during a panic attack. Methods relief panic attack.
4. Interaction with the passenger in a state of panic attack. Methods of quick relief of an attack – development of practical skills.
Workshop Schedule of seminar:
November 17, 2016, Thursday
09.00 – 09.30
Registration, welcome coffee
09.30 – 11.30
Activities under the thematic plan
11.30 – 11.45
Coffee break
11.45 – 13.45
Activities under the thematic plan
13.45 – 14.30
Lunch
14.30 – 16.30
Activities under the thematic plan
More information:  phone in St. Petersburg +7 (812) 9616196 or +7 800 500-1766
 e-mail: training@aerohelp.com
Price: 7300 rub. The price includes Wi-Fi, coffee breaks and lunch during the training day.
Fill in the application rate may be on the website at http://aerohelp.com course.
For students of the Institute of Air and Space Law AEROHELP we offer accommodation at a reduced rate in St. Petersburg various hotels categories.
_______________________________________________________________________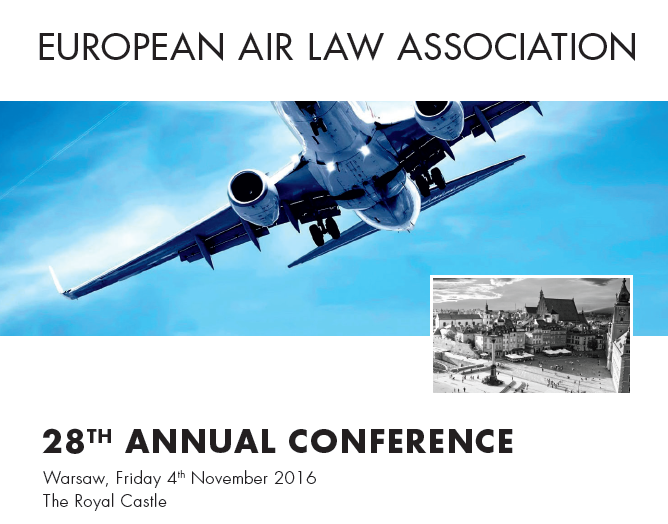 CONFERENCE VENUE
The Royal Castle, Sala Koncertowa, plac Zamkowy 4, 00-277 Warsaw
FRIDAY 4TH NOVEMBER 2016
CONFERENCE
The Royal Castle | plac Zamkowy 4, Warsaw
08:30 – 09:00
REGISTRATION
Sala Koncertowa | The Royal Castle
09:00 – 09:20
WELCOME ADDRESS
Pablo Mendes de Leon, president of EALA, professor of air and space law, University of Leiden, Leiden
KEY NOTE ADDRESS
Piotr Samson, president, Civil Aviation Authority, Warsaw
Jacek Krawczyk, president of the Employers' Group, European
Economic and Social Committee, Warsaw
09:20 – 09:40
After Brexit
SPEAKER
John Balfour, consultant, Clyde & Co, London
09:40 – 10:00
EASA basic regulation
SPEAKER
Mikołaj Ratajczyk, Aviation Safety Unit, European Commission,
Brussels
10:00 – 11:15
The truth is out there: Perspectives on aviation safety and post-accident investigations
MODERATOR
Kate Staples, general counsel and secretary to the Civil Aviation Authority, London
PANELLISTS
Piotr Kasprzyk, PhD, advisor for Air Navigation Standards,
Polish Air Navigation Services Agency, Warsaw
Graham Braithwaite, PhD FRAeS, director of
Transport Systems, Cranfield University, Bedfordshire
David Stoplar, head of safety & airspace legal team,
Civil Aviation Authority, London
Alina Nosek, partner, asb law, Crawley
11:15 – 11:45 Coffee/tea break
11:45 – 13:00
Cyber Security in Aviation: An Innovative Vision of the Matter
MODERATOR
Anna Masutti, partner, LS LexJus Sinacta law firm and professor, Bologna University, Bologna
PANELLISTS:
Antonio Nogueras, head ATM Security Unit, Eurocontrol, Brussels
Ram Levi, founder and CEO, Konfidas, Tel Aviv
Roland Küsters, underwriter and legal counsel aviation
facultative, Munich Re, Munich
13:00 – 14:30 Lunch | Sala Rady | The Royal Castle
During the lunch, the president of EALA will award the EALA
Life Time Achievement Award to a highly recognised aviation
lawyer in recognition of that lawyer's outstanding contributions
to European and international aviation law.
14:30 – 15:00
Passenger rights
MODERATOR
Anna Konert, professor, Lazarski University and partner, K&K
Aviation Law, Warsaw
PANELLISTS
Frederic Malaud, air transport bureau manager, ICAO, Montreal
Pawel Mazur, partner, Wardyński & Partners, Warsaw
Anna Burchacińska-Mańko, partner, MMM Legal, Warsaw
15:00 – 16:15
ICAO Global Market-Based Measure: Mission accomplished or merely begun?
MODERATOR
Michel Adam, manager, environmental policy, IATA, Geneva
PANELLISTS
Uwe Erling, partner, Noerr, Munich
Michael Lunter, senior policy advisor, sustainable aviation,
Ministry of Infrastructure and Environment, The Hague and
chairman of ECAC's ANCAT Group of Experts
Andrew Murphy, aviation and shipping officer, Transport &
Environment, Brussels
16:15 – 16:45 Coffee/tea break
16:45 – 18:00
Recent competition law developments in the aviation sector: What lessons can we learn?
MODERATOR
Geert Goetyn, partner, Shearman & Sterling LLP, Brussels
PANELLISTS
Kassiani Christodoulou, case handler European Commission,
DG COMP, Brussels
Philipp Werner, partner, Jones Day, Brussels
Omar Shah, partner, Morgan Lewis & Bockius, London
Alexander Gottsén, senior legal counsel, Scandinavian Airlines
Systems, Stockholm
18:00 – 18:15
Announcement of the winner of the EALA Essey Prize Vincent Correia, chairman of EALA's Academic Committee
18:15
Closing remarks by the president of EALA Pablo Mendes de Leon
18:15 – 20:00
DRINKS RECEPTION
Sala Rady | The Royal Castle
_______________________________________________________________________________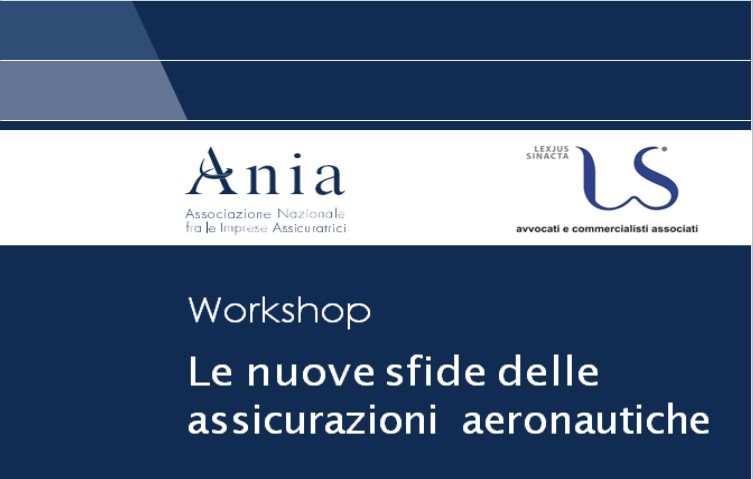 MERCOLEDÌ 11 MAGGIO 2016
Sede ANIA Milano
Via Aldo Rossi, 4
Workshop – Le nuove sfide delle assicurazioni aeronautiche
PROGRAMMA
09:00       Registrazione dei partecipanti 09:30        Saluti di benvenuto e presentazione
CRISTINA CASTELLINI, ANIA
RESPONSABILITÀ DEL VETTORE
Recenti orientamenti europei ed evoluzione giurisprudenziale in tema di responsabilità vettoriale. Eventuali riflessi assicurativi
09:40       STEFANIA GUASTATORE, Senior Manager Transport & General Litigation, ALITALIA
10:00       FRANCO  LIVERANI, Responsabile Aviation, ALLIANZ GLOBAL CORPORATE
10:20       Q&A
10:30       Coffee Break
RESPONSABILITÀ E OBBLIGHI ASSICURATIVI PER I DANNI DA PRODOTTO DIFETTOSO E DA CYBER RISK
Riallocazione/ridistribuzione dei rischi tra i diversi operatori per uso di nuove tecnologie aeronautiche e ripercussioni sulle coperture assicurative
11:00       ROBERTO BURSI, Head of Commercial Airborne Platform Systems – ASSD, FINMECCANICA
11:20       MARCELLO  MAESTRI, Aviation Manager, AIG EUROPE
11:40       ANNA MASUTTI, Professore UNIVERSITÀ DI BOLOGNA e Partner LS LEXJUS SINACTA
12:00       Q&A
UAV UNMANNED AERIAL VEHICLES
Velivoli senza pilota: recenti interventi normativi europei e nazionali per la disciplina degli UAV. Esame dei rischi, delle responsabilità e degli obblighi assicurativi
12:10 RICCARDO DELISE, Program Manager APR, ENAC
12:30 ANDREA LANZARO, Underwriting Aviation, GENERALI GLOBAL CORPORATE & COMMERCIAL ITALY
12:50 STEFANO GUAZZONE, Amministratore Delegato, SATEC
13:10 Q&A
ANIA Associazione Nazionale fra le Imprese Assicuratrici
Via di San Nicola da Tolentino, 72
00187 – Roma
Tel. +39 06 32688.1
Fax +39 06 3227135
www.ania.it
---

AIAD, in collaboration with the University Institute of European Studies (IUSE), the University of Bologna, the LS Lexjus Sinacta Law Firm and the International Training Centre of ILO, presents the Executive Course on International contracts in Aerospace industry. The course aims to strengthen the knowledge of participants in the international contracts in the aerospace industry, in the negotiation techniques, in the examination of the main contract terms, in the resolution of potential disputes.
The course is recommended for:
Professionals and Manager of the aerospace industry;
In house Lawyers / General Counsels.
The lectures of the Executive Course are highly qualified and have many years of experience in the reference industry.
DURATION: 27 June – 2 July, (09:00/13:00 – 14:00/18:00)
LANGUAGES OF THE COURSE: Italian and English
LOCATION: Campus Luigi Einaudi, Lungo Dora Siena 100, 10153 Turin, Italy
In collaboration with:

---
Corso sulla riforma di EASA Impatto sui droni e su aviazione generale
Data: 25 Febbraio 2015, dalle ore 14.00 alle 18.00, presso la sede Campus X di Tor Vergata, in Via di Passolombardo 341, 00133, Roma
INGRESSO RISERVATO AI SOLI ISCRITTI AL CORSO
Corso destinato a giuristi, tecnici, piloti ed ope-ratori di droni, persone interessate all'aviazione generale e laureandi
Per info ed iscrizioni contattare:
EuroUSC Italia –  Campus X – Tor Vergata,    Via di Passolombardo 341, 00133, Roma
Tel.: 3458411915
E-mail: sara.mangoni@eurousc.it
sito web: www.eurousc.com
Relatori: Ing. Filippo Tomasello partecipante ai lavori ICAO e JARUS sui dro-ni, e Ing. Alessandro Cardi, Direttore Centrale Regolazione Tecnica ENAC.
Il 7 Dicembre 2015 la Commissione Europea ha presentato (Comunicazione 613) la proposta legislativa per la riforma di EASA.
La propsta semplifica le regole per l'aviazione generale ed estende il mandato di EASA ai droni al di sotto dei 150 kg.
EuroUSC Italia S.r.l. offre un corso in formula breve di 4 ore per comprendere meglio gli aspetti di questa proposta legislativa e il suo impatto sul mondo dei droni e dell'aviazione generale.
---
The Fifth Sesar Innovation Days
Date: 1st – 3rd December 2015  hosted by Università di Bologna, Italy
The SESAR Innovation Days are the main vehicle through which SESAR disseminates the results of its long­term and innovative research programme (WP­E) and have become a landmark event in the European research calendar. Presently WP­E comprises 26 research projects, 3 research networks and 20 PhD studies and overall has funded more than 75 organisations. With the transition to SESAR 2020 and its Exploratory Research programme Europe will continue to benefit from similar arrangements, building on the success of the present research programme, and attracting new researchers and scientific disciplines to The SESAR Innovation Days (SIDs) support this by disseminating results of SESAR research projects and inviting research from the broader community via an open call for contributions, thus providing an ideal forum for networking.
The 5th edition of the SESAR Innovation Days will be hosted by Università di Bologna, Italy from 1st – 3rd December 2015. Unlike other scientific events in ATM research, the SESAR Innovation Days focus explicitly on long­term and innovative research. Three SESAR Research Networks have been established to date: ComplexWorld – Mastering Complex Systems Safely; HALA! – Higher Automation Levels in ATM and ALIAS – Addressing Liability Impact of Automated Systems and these are involved in the organisation of the SIDs. The SESAR Innovation Days will include technical paper sessions, keynote presentations, contributions from the WP­E Research Networks together with an exhibits and posters. In particular we seek contributions from the wider ATM research community through this open call.
Call for Contributions
Researchers from research institutions, universities, airlines, air traffic service providers and industry are invited to submit papers (limited to 8 pages) presenting the results of their long­term or innovative research within the areas of interest listed below. Papers will be evaluated based on the innovative nature of the ideas, as well as the approach and methods applied. Areas of interest include:
ATM system architecture and system design
Human factors and decision support tools
Safety and security in a highly automated environment
Paving the way to full automation
Designing resilient ATM systems
Uncertainty, applied modelling and optimization techniques
CNS technical enablers
Complexity, data science and information management
Application of economics to facilitate a paradigm shift in ATM
Enabling change, including legal and regulatory aspects and the ATM innovation process
Innovative approaches in meteorology
Remotely­piloted aerial systems
The submission deadline is 28th September and notification of acceptance will be made by 30th October. Download the Call for Contributions here
For all enquiries please contact sesarinnovationdays@sesarju.eu
---
 University of Bergamo – Airport companies 10 years from the reform of the Navigation Code: the current situation 
Date: November 13th 2015     Time: 09.00 – 18.00
Venue:  SACBO S.p.A. headquarter at Orio al Serio Airport, Via Aeroporto, Bergamo
"L'impresa aeroportuale a dieci anni dalla riforma del codice della navigazione: stato dell'arte" The Aerospace Law Chair of the Department of Law of the University of Bergamo-Italy is pleased to organize, in the SACBO S.p.A. ( the Airport Authority of Orio al Serio Airport) headquarters at  Bergamo Airport, a conference on "Airport companies ten years from the reform of the Italian Navigation Code: the current situation". The conference aims to discuss whether, 10 years following the reform of the Italian Navigation Code  it is an opportune time for the National Legislator to take action on aviation aspects, which refers to airports, also in the light of the National Airport Plan and the regulatory interventions by the European Union on safety and noise reduction in the airport environment.
Con i d. lgs. 9 maggio 2005, n. 96, e 15 marzo 2006, n. 151, si è profondamente innovata la parte II del codice della navigazione, dedicata alla navigazione aerea, nel tentativo di
tenere la relativa disciplina al passo non solo dell'evoluzione tecnica del settore ma anche del crescente irrompere della normativa UE a tal riguardo.
I regolamenti 216/2008 e 1108/2009 del Parlamento europeo e del Consiglio CE e quelli di complemento della Commissione, in tema di Safety, e parallelamente 300/2008 e 185/2010
in materia di Security, anche in ambito aeroportuale, vanno ben oltre i predetti interventi normativi nazionali.
Di recente, il regolamento 139/2014/UE della Commissione ha definito i requisiti tecnici e le procedure amministrative relativi agli aeroporti, ai sensi proprio del regolamento
216/2008/CE sulla Safety aeronautica.
Il regolamento 598/2014/UE del Parlamento europeo e del Consiglio ha, da ultimo, rivisitato il tema delle procedure per il contenimento del rumore negli aeroporti dell'Unione.
Finalmente, in data 30 settembre 2014 è stato varato il Piano Nazionale degli Aeroporti, con l'individuazione di quelli strategici e di altri comunque di interesse nazionale, ai sensi
dell'art. 698 Cod. Nav.
Obiettivo del Convegno è di esaminare lo stato giuridico della "arte aeroportuale", soprattutto nel tentativo di chiarire se sia opportuno un nuovo intervento del Legislatore nazionale
sulla parte aeronautica del Codice della Navigazione in tema di aeroporti, a dieci anni dalle precedenti novelle ed alla luce dei sopravvenuti interventi normativi da parte della UE.
ISCRIZIONE
La partecipazione al Convegno è gratuita.
Considerati i limiti di capienza della sala adibita al Convegno è assolutamente necessaria la preventiva iscrizione allo stesso.
Per gli Avvocati è obbligatoria l'iscrizione: tramite la CADLO per gli Avvocati iscritti ad essa oppure tramite il programma "sfera" per i non iscritti.
La partecipazione al convegno dà diritto a 8 crediti (non frazionabili). Per ulteriori informazioni è possibile contattare la Segreteria della Fondazione Forense
di Bergamo, Palazzo di Giustizia, piazza Dante, Bergamo. Contatti: Sig.ra Maria Luisa Zineroni, 035.4284990, catchall@scuolaforensebergamo.it
Per tutte le altre categorie è obbligatoria l'iscrizione, da effettuarsi in via telematica sul sito dell'Università degli Studi di Bergamo, all'indirizzo:
http://www.unibg.it/iap2015
Per ulteriori informazioni è possibile contattare la Segreteria organizzativa del Dipartimento di Giurisprudenza
Dott.ssa Immacolata Musuruca: immacolata.musuruca@unibg.it – Dott.ssa Ph.D. Gina Rosamarì Simoncini: ginarosamari.simoncini@unibg.it
---
 Air Law Workshop
International Contracts In The Aerospace Industry
21st October 2015
at 'Unione degli Industriali della Provincia di Varese'
in Via Vittorio Veneto 8/D – 21013 Gallarate (VA)
 Key Speakers:
Claudio Perrella and Anna Masutti, Senior Partners LS – Lexjus Sinacta Law Firm, Milano
Roberto Bursi, Airborne & Space Systems Division Head of Commercial Italy Air Systems, UAS & Simulators – SELEX ES
Donatella Catapano, Senior Legal Counsel International Contracts and M&A -AgustaWestland Air Systems
Event organised in partnership with AIAD  – Federation of Italian Aerospace, Defence and Safety Companies
For further information and to confirm attendance, please contact:
Cluster Administrative Office
tel. +39 0332 251000 – fax +39 0332 285565
e-mail: info@aerospacelombardia.it
---
The introductory Higher Education Course in RPAS-HE™
1-3 October 2015 : Naples, Parthenope University. (HE / 7 – Italian) emphasis on airspace knowledge.
The Higher Education Courses are intended for inspectors, managers, executives, academics and other professionals, including lawyers and already qualified remote pilots, who feel the need to deepen their knowledge of regulatory, technical or business issues and international standards for unmanned non-military aircraft (RPAS).
Courses can be designed and provided on demand (e.g. system safety assessment) or scheduled.
The introductory Higher Education Course in RPAS-HE™
For further information: http://eurousc.com/other-courses/higher-education/
---
ALIAS Conference – Villa La Fonte, San Domenico di Fiesole (Florence, Italy), October 5-6, 2015
"Liabilities and Automation in Aviation: The case of RPAS and Collision Avoidance Systems"
The ALIAS CONSORTIUM is happy to announce the third ALIAS Conference, entitled "Liabilities and Automation in Aviation: The case of RPAS and Collision Avoidance Systems." to be held on October 5-6, 2015 in Villa La Fonte, San Domenico di Fiesole (Florence, Italy). The Conference will be hosted by the European University Institute (EUI).
The conference will address liability and automation in air transport, focusing on air traffic management, and in particular the innovation challenge faced by the SESAR Joint Undertaking. It will bring together experts from different disciplines and domains of activity, to discuss automation in complex socio-technical systems. Panel themes include Remotely Piloted Aircraft Systems, and collision avoidance systems. Specific judges' panels address automation liabilities in courts and a session for WP-E projects is organized to share their experience with respect to legal challenges.
More detailed information, including the provisional program and the registration, is available on the website of the conference: http://www.aliasconference.wordpress.com.
ALIAS II (Addressing Liability Impact of Automated Systems) is an innovative project co-financed by EUROCONTROL on behalf of the SESAR Joint Undertaking with funds from the EUROPEAN UNION as part of Work Package E. You can learn more about ALIAS II by visiting our website at http://www.aliasnetwork.eu.
Participants from academia, research centres, industry/SMEs etc. who are interested in the themes of liability and automation are welcome to join the ALIAS Legal Network, a community of experts and professionals sharing knowledge and experiences in the regulation of socio-technical systems, in particular, air traffic management.
Join the network at the following address: http://network.aliasnetwork.eu.
---
EALA 2015 – European Air Law Association – 10th Munich Liability Seminar                                          
Munich, September 14th, 2015
Venue: Hilton Hotel Munich Airport— Terminalstrasse/Mitte, 20
Time: 10:00-18:30
Liability, passenger rights, and insurance in the air transport and aerospace industries
EALA is pleased to invite you to attend its 10th Munich Liability Seminar which will be held in Hilton Hotel Munich Airport.
The 10th Munich Liability Seminar will again cover a wide range of topical issues:
New air traffic management technology will improve safety, but may change liability risks for manufacturers and opera­tors. Will this re-quire new liability insurance solutions?
Regulation 261/2004 – current issues and how air carriers can respond
Liability issues resulting from overflight of conflict zones
Update on toxic fumes in aircraft and air traffic disruptions resulting from volcanic ashes
Update on liability of airports for birdstrikes
Perhaps now more than ever, airframe manufacturers have available to them a range of strong defenses in aviation accident litigation filed in the United States, including reinvigor-ated defenses based on personal jurisdiction and forum non conveniens.
The Germanwings crash has stirred a debate about whether moral damages/pain and suffering awards for victims of aviation accidents and their families should be increased. It has been proposed that an international instrument should govern these damages.
We invite all aviation lawyers, airline, insurance and re-insurance industry, aircraft and aircraft engine finance, aerospace industry and airport representatives as well as government officials and academics to join us for this com­prehensive programme.
The one-day format and the timing of the very successful previ­ous liability seminars have been retained in order to allow the delegates to travel to and from Munich the same day from most places in Europe.
The venue is as always the award winning Hilton Hotel Munich Airport (formerly: Kempinski), a few steps away from the gates of Munich Airport, a young and dynamic airport with continu­ously high rankings in international airport surveys.
EALA – 10th Munich Liability Seminar ProgramSept. 2015
---

WALA 2015 Annual Conference                                             
Athens, September 9th – 11th, 2015
The Aviation & Space Journal is pleased to endorse a forthcoming event, organized by The Worldwide Airport Lawyers Association (WALA) in Athens from September 9th – 11th, 2015. Hosted by Athens International Airport (AIA), it is the Association's 8th annual conference and annual general meeting (AGM) and will take place at the Hilton Athens Hotel with SITA, the world's leading specialist in air transport communications and information technology, as the main sponsor. For the first time WALA will recognize a recent written contribution in the field of airport law through the newly created WALA Annual Award.
For information and registration details can be found at www.wala2015.org
---